The conference will take place in the refectory of the Emmaus Monastery, a beautiful gothic building which is itself an architectural hybrid: the monastery was badly damaged during the WWII bombing raids and was reconstructed in 1960s and missing steeples were replaced with a modernist creation.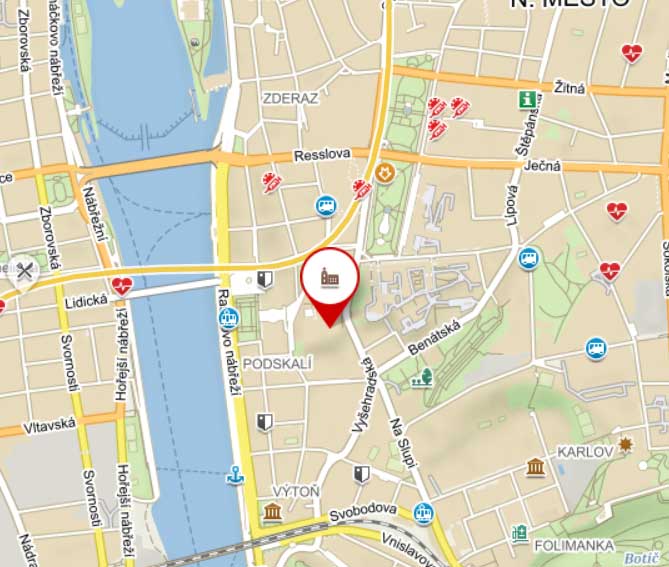 The monastery is close to the 'Karlovo náměstí' (Charles square) in the New Town area. The place is well connected, the closest tram stations are 'Moráň', 'Palackého náměstí' and 'Botanická zahrada' (trams 2, 3, 7, 10, 13, 14, 16, 17, 18, 24). Closest metro station is 'Karlovo náměstí' (Metro B).
See also Google maps.